Mr. Autthanop Pandkamnerd, the Chief Executive Officer of Cissa Group Company Limited, the developer of WYNDHAM Nai Harn Beach Phuket in the form of Investment Property, held CISSA Agent Day: Chao Phraya Cruise Dinner to represent gratitude to sales agents. Currently, 80% of the project was sold. The progress of construction is nearing completion in June, 2019. It is estimated that the hotel will be opened this year.
The event was held on May 3, 2019 under the concept of dinner on Meridian Cruise to sightsee the beautiful night atmosphere of the Chao Phraya River. This was to thank all sales agents for promoting WYNDHAM Nai Harn Phuket Project to be widely recognized. This was the exclusive event with more than 200 sales agents participated.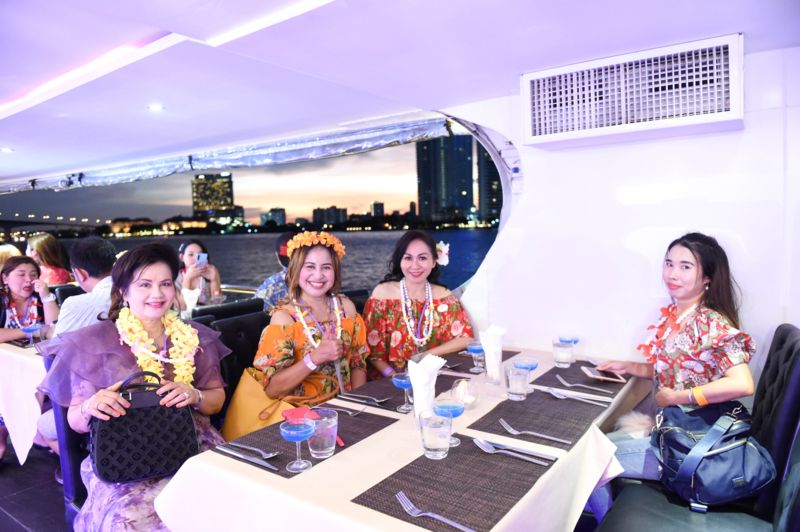 The atmosphere of this cruise was full of fun, warmness, and coziness. The highlight of the event was the offering of Top Agent Award and Rising Star Award to sales agents who had outstanding performances, as well as many entertainment activities. The event was well received by sales agents.
WYNDHAM Nai Harn Beach Phuket project is a 4-storey building, divided into 2 types of rooms with the sizes of 40 square meters or more and 60 square meters, totaling 353 units. There are 12 buildings located on Nai Harn Beach, approximately 800 meters away from Nai Harn Beach. It is the freehold land. General investors can invest in 248 units only. The price starts at 6.5 million Baht. The remaining units are the proportion of major investors from Cissa Group. 6% guaranteed yields for the 1st-2nd year and the yields based on the hotel's operating results for the 3rd – 15th year will be provided. The forecasted average is 10%. After deducting all operating costs, the profits will be allocated to investors with a full 100% share profit.